Is Everyone Exceeding Their 2022 Sales Goals… But Me?
Has this ever happened to you? You're sitting at your kids' sports game talking to Margaret Smales, the mother of one of your kids' friends, but you're not really listening. You're thinking about all the things that could go wrong with your pending closing. The appraisal and lender are dragging their feet and you're consumed with the looming contract date. With the market shift, it's been slow, and you really need this closing to happen on time. Then Margaret says, "We are so excited, our offer on a new home in Westlake was just accepted. We are so excited to move to Westlake." Suddenly you're listening to Margaret.
The median home in Westlake sells for $1,700,000. You're confused as to why they didn't give you a chance to earn the $50,000 commission. With your best puzzle face you ask, "Really? I didn't know you were in the market. Who was the agent?" Margaret says, "Oh we used Joe Garcia, he played golf with my husband last week." You respond, "Hmmm… I don't know Joe, have you been friends for long?" Margaret says, "No, we just met a few weeks ago."
Well, you've been friends with the Smales for many years. Now your salesmanship is surfacing. "So what are you doing with your current home?" Margaret replies, "Oh, Joe said he'd help us out and sell it for us. It just went on MLS."
"Help them out," ole Joe said. Yeah "help" is right. There's another $25,000 commission you missed out on.
You say, "Margaret just out of curiosity, why didn't you call me to 'help' you out. You know I'm a realtor." Margaret responds, "Oh, I'm sorry I didn't think. I guess I think of you as a friend and not as a real estate agent."
Some agents are hesitant to tell their closest friends what they do. They fear they are imposing and loathe mixing business with friends. Well, you friends are your A group Center of Influence (COI) – and when they think real estate, they should think of you. As a professional salesperson, we must overcome this hesitation and continually remind everyone in our COI: when it's time for them to buy or sell real estate, you are top of mind.
The COI 10% Rule
How many people are in your database? Calculate 10% of that number. That's how many annual transactions you can expect to close every year if you properly work your COI. Divide your database into three categories.
Category A: These are your people; your friends – the Smales – your peeps, or any client that has given you a referral in the past. You're A's deserve preferred status, and as a preferred COI they "deserve" a phone call every month. Stick to the MFO COI Script as taught by Coach Ron Cronin. Don't let the fear of rejection that you are using a script that seems "business wise" to call your friends.  Because, after all, this is a business call. Project yourself and (again) be that professional salesperson.
Category B: These members of your COI receive a phone call four times per year. Tie your phone call into your mail drop. These are more of an associate than your Category A. They are the parents of your kids' friends that you haven't made friends with, associates at your health club, trade associates or anyone you know that hasn't given you a referral. These people have "earned" that quarterly phone call.
Category C: These are people who you've never been able to make personal contact with. The FSBO, Expireds or Just Listed Just Sold lists whose email addresses you have from your ArchAgent service, but were never able to establish contact. These COI are in your drip campaign; they get a quarterly email until they unsubscribe.
Regardless of whether you are messaging an A, B or C, make a big deal out of your contact. Have fresh topics to discuss. Sending a Competitive Market Analysis (CMA) is a powerful tool to send your COI. Perform a Neighborhood Search using your ArchAgent around their address and export the AVM, or estimated home value. The ArchAgent AVM uses the benefits of predictive analytics and machine learning to assign a more accurate AVM than public websites to reflect current market conditions more accurately.
How To Build Your Center of Influence (COI)
Margaret didn't remember that you sold real estate because you simply didn't tell her frequently enough. Don't make the same mistake again. To help jog your memory – and assist in adding people to your COI – here are some categories to consider:
Accountant, Banker, Tax Preparer
Wealth/Financial Advisor
Gym Associates, Kids Coaches, Athletic Trainers Dining/Golf/Tennis Club
Veterinarian, Pet Sitter/Walker
Appraisers, Originators, Title, Stagers
Car Salesperson, Car/Plane Service
Babysitter, House Sitter, Day Care
Hair Stylist, Nail/Beauty Salon
Church, Bible Study
Home Builders, Investors, Remodelers
HVAC, Plumber, Handyman
House keepers, Clothes/Carpet Cleaners
Charity Organizations
Doctors, Chiropractor, Dentist, Dermatologist Massage Therapist, Nutritionist
Firemen, EMS, Policeman
Home Décor, Furniture, Art Dealer
Landscape, Garden/Water Scape, Pest Control
Vacation Planners, Hunting/Fishing Guides
Jewelers, Concierges, Tailors
---
ArchAgent brings together the tools and resources the country's top real estate agents rely on in a single package for a low cost. With the shift in the market, Expired Listings are becoming more and more common. To be the best, become an ArchAgent.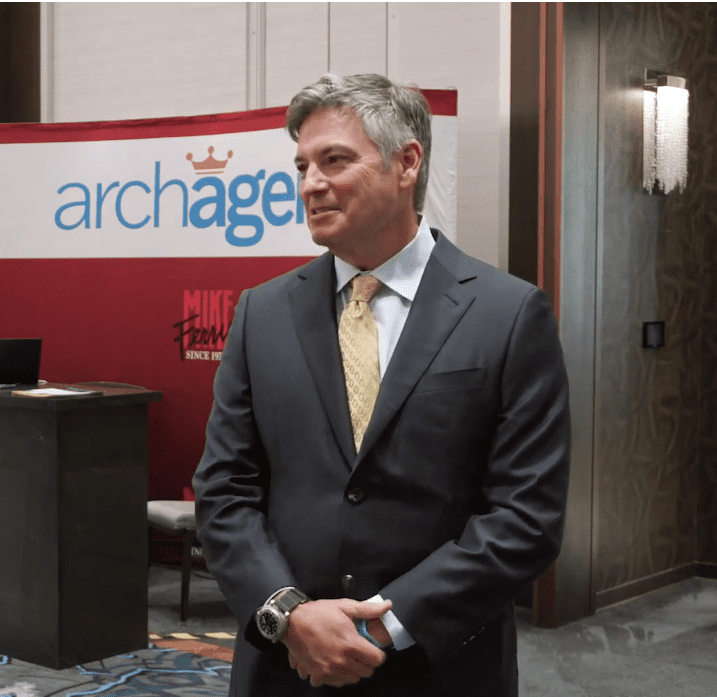 Steve Cortez is a seasoned real estate professional with decades of experience and owner of ArchAgent. ArchAgent brings together the tools and resources the country's top real estate agents rely on in a single package for a low cost.