Have you ever winged a presentation and won it?
Recently I watched "Untold: Johnny Football," a sports documentary about the rise and fall of Johnny Manziel who played for Texas A&M. In 2012, won the Heisman Trophy as a red-shirt freshman, the first freshman to ever accomplish that feat. Manziel left A&M his sophomore year and was a first-round pick by the Cleveland Browns. He signed an $8 million contract, almost all guaranteed. Johnny played 14 games for the Browns and was released.
The documentary was entertaining, but I saw mostly tragic comedies. The off-the-field antics were beyond my imagination – even the imagination I had when I was a college kid. The heavy drinking and drug use, accepting money to sign autographs, and blatant lying to NCAA and Texas A&M authorities. However, the saddest of it all was his coaches' acceptance of his behavior.
Manziel's coaches openly admitted to letting him skip practice, film sessions and team meetings provided he won Saturday's game. And Johnny winged and won. Johnny's coaches never taught him the art of discipline. At Cleveland, Johnny lacked the skill set of preparation. He watched zero minutes of film – as in none – to prepare for games. Conversely, the GOAT, Tom Brady was said to have watched 40 hours of film…per game.
Johnny winged it and won – until he didn't. Arguably winging and winning is the single worst thing that can happen.
Preparation is the Key to Longevity
At Mike Ferry's Retreat in July, I spoke with several Top Producers, including Dan Mumm (who sells over 100 homes a year) and Anthony Vetrano (who sells over 65 homes a year) about their processes for consistently winning listing presentations. Their strategies differ due to market conditions, but their one constant is dedication to preparation.
The master coach they use is Mike Ferry and his breakout session on what "Great Presenters" do was reiterated by both top producers. Below are a few of the many highlights:
Always be professional in appearance and materials. First class beats no class every time.
Work to maintain your enthusiasm. Being enthusiastic polarizes people – some love it and some don't, but that's what you want. You want to motivate the seller to say "yes" or "no", and at all costs stay away from the "maybe".
75% of the time homeowners hire who they think is the authority, so know the current market statistics. And to know them you must prepare prior to the presentation and be able to report:

How many homes are on the market
How many days the average home (in this price range and area) has been on the market
How many homes are selling per month (in this price range and area)

Quit ad-libbing your presentation. Great entertainers, doctors, pilots repeatedly do the same presentation and so should you. While you may find it repetitious, remember the homeowner, just like the concert goer, is hearing it for the first time. More importantly, repetition prevents mistakes. That's why doctors and pilots have checklists and follow them.
While there are many objections, you must be able to overcome the two you'll get every time: Price and Commission. Learn to embrace them, not fear them. By embracing them you'll be genuine when you say, "I'm glad you asked that…"
Ask questions, then close your mouth and listen to their answers. Be prepared to tell the homeowner things they don't necessarily want to hear. Learn the art of acknowledging desires, then pivoting to reality.
If you really have your preparation in order, put your daily schedule in your prelisting package. Show the seller how you:

Practice
Prospect
Follow-up on leads
Prepare for presentations

These four disciplines help build your confidence. That belief that you are the best agent for the job can only be expressed to the homeowner if you believe it.
There's no sense in arguing. Simply nod your head and move on. If the homeowner brings it back up, address it, but don't argue.
Be different. Find out who your competitors are and ask the homeowner if they, too are going to practice, prospect, follow-up on leads and prepare for presentations. Most agents don't do this; it makes you unique.
Real estate can be uniquely competitive. You must work hard to differentiate yourself, even from agents within your own office. You cannot succeed on talent alone; you must prepare more thoroughly, exert more discipline and be sincere and truthful. Ask Johnny Football.
____________________________________________________________________________________________________________________
ArchAgent brings together the tools and resources the country's top real estate agents rely on in a single package for a low cost. To help you make more contacts and avoid spam, try our Trust Call Rotation. To be the best, become an ArchAgent.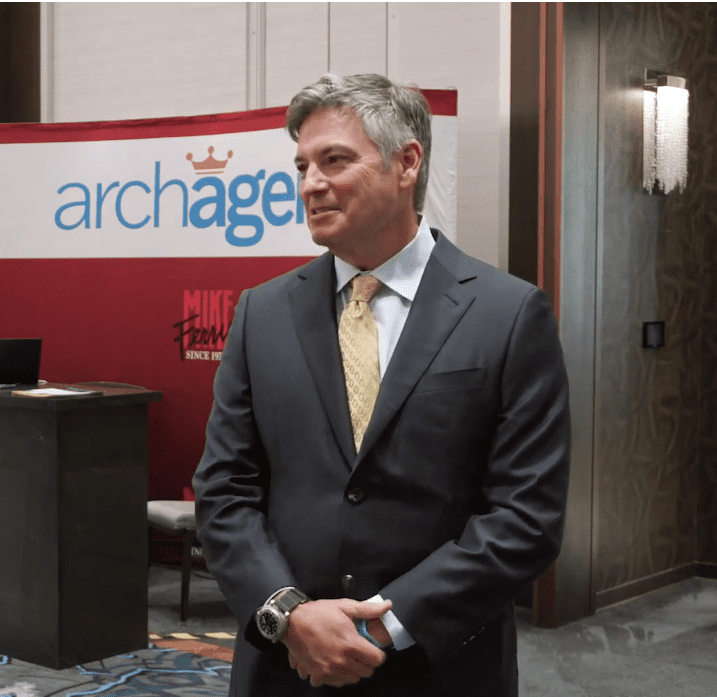 Steve Cortez is a seasoned real estate professional with decades of experience and owner of ArchAgent. ArchAgent brings together the tools and resources the country's top real estate agents rely on in a single package for a low cost.