If you're reading this, you are likely a prospector. Prospectors know that prospecting is hard work. It takes many calls to get a connect – and even more calls to connect with a worthwhile prospect.
Then you must overcome objections, qualify motivation, and set the appointment. When it all comes together, it's fantastically rewarding. You've enabled the seller to maximize their equity, opened the door for a buyer to find a dream home and earned yourself financial compensation. To see what drives top producers motivations listen to this video blog.
However, the current lack of inventory, construction supply chain issues, competition, and uncertainty in the financial markets can make it feel like the prospecting gods are stacking the odds against you. Adding to the challenges are the flood of illegal spammers using robo-callers, multi-line predictive dialers, spoofed CallerIDs, and prerecorded messages. Even if you are observing legal and compliant calling regulations, you are likely being caught in spammers' messy webs and finding your legitimate CallerID has been marked as spam.
Keep in mind that if you're using ArchAgent PowerDialer or hand-dialing our data, you're not spamming. ArchAgent does not provide any robo-automation, sequential or stored numbers, nor prerecorded messaging or SMS. Our dialer is not an ATDS and does not violate TCPA laws. All data is scrubbed against the Federal and State Do Not Call Registry.
But if your CallerID gets marked as spam – even as a compliant prospector – your connect rate will plummet.
The Spam Call Problem
In 2022, there were over 50 billion calls in the US that were marked as spam, up 80% from 2021. Unfortunately, technology has enabled illegal robocalls to be made from outside the US and spoof legitimate entities.
In hopes of reducing spam, in 2021 the federal government released the STIR/SHAKen protocol. STIR/SHAKen is an acronym for Secure Telephone Identity Revisited (STIR) and Signature-based Handling of Asserted Information Using toKENs (SHAKEN). The intent was to have the originating service provider authenticate the CallerID so the terminating service provider would not mark the CallerID as spam.
The theory was sound, but in reality, the burden of identifying and blocking spam callers has largely fallen on the carriers, and their algorithms do not differentiate between legitimate prospectors following DNC and TCPA guidelines and the spam callers who do not.
The carriers developed algorithms to identify and block illegal spam callers. These algorithms are essentially "black boxes." Understanding how to avoid being marked as spam is as challenging as understanding how to have your website rank high on Google.
To avoid the Spam Problem, consider these three keys:
Follow the Federal STIR/SHAKen protocols for verification of CallerID(s)
Use real-time visibility to monitor your CallerID(s) status
Remediate your CallerID in the event it does get marked as spam
ArchAgent Phone Monitoring and Trust Phone Rotation Solution
In the US, there are currently at least 22 entities that label calls as spam, from carriers to apps to private blocking labeling services. If your number is marked as spam, there are steps you can take to remediate the number. And, because there are few entirely clean CallerIDs, remediation is essential.
However, you would likely rather spend your time focusing on your real estate marketing skills and not on becoming a telecom spam expert. That's why you should allow ArchAgent to handle the monitoring, verification and remediation using Phone Monitoring or Trust Phone Rotation.
Phone Monitoring is an automatic and effective tool that monitors your CallerID spam status with multiple carriers and apps. Phone Monitoring is for hand dialers providing their own CallerID.
Trust Phone Rotation is for users of the ArchAgent Powerdialer and provides:
5 CallerIDs that are automatically verified and registered with an A or B rating
Monitoring of CallerID status every day and reporting when a carrier or app has marked a CallerID as spam
The ability to rest or remediate if a CallerID is marked as spam
Forwarding of each CallerID to a single number of your choosing
One key to avoiding having your CallerID marked as spam is to stay below a carrier's volume and duration limits. These limits can change constantly, and Trust Phone Rotation rotates and adjusts the CallerIDs based upon your dialing behavior, thus greatly reducing the risk of having the carrier mark you as spam.
With Trust Phone Rotation you won't call your spouse, child, friend – or a prospect – and be told you've been marked as spam. You don't have to become a telecom or an app expert. You don't have to trudge through verification and registration protocols – because Trust Phone Rotation does it for you.
Because no matter how qualified your prospect is, if you can't make a connection there's no chance you'll make a listing appointment, much less close a sale.
---
At ArchAgent, we are dedicated to helping you set more listing appointments. Trust Call Rotation is a key to enabling you to increase connection rates 300%. Because no matter how accurate our data, if you can't connect you can't list. Check out our likely-to-list analytics, which help you find a home seller before your competition.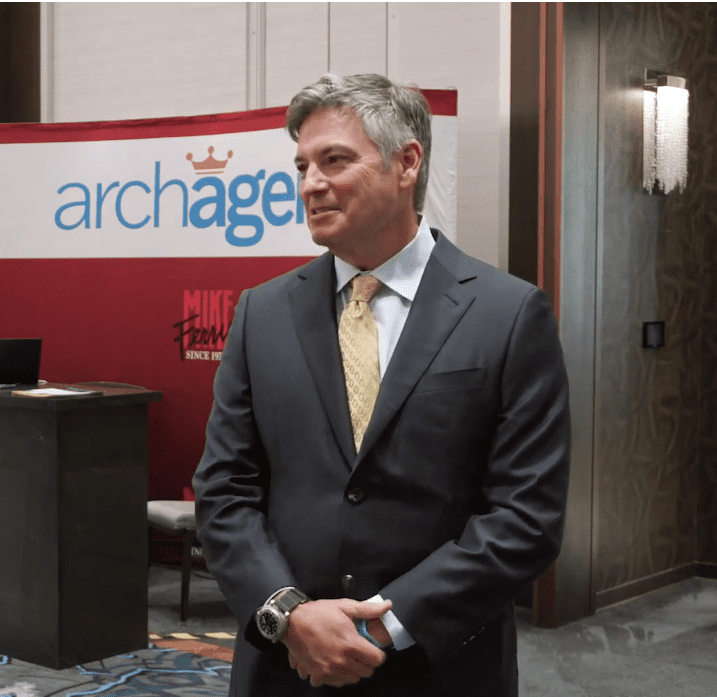 Steve Cortez is a seasoned real estate professional with decades of experience and owner of ArchAgent. ArchAgent brings together the tools and resources the country's top real estate agents rely on in a single package for a low cost.