The Market Has Shifted – But Have Your Sellers' Mindsets on Their Asking Price Shifted?
At no time in history have we seen such a quick rise in the percentage of housing inventory and such a sharp decline in home sales. While inventories typically rise in the summer, what we are witnessing today is a shift from pre-covid boom to post-covid bust. The statistics cannot be denied: In the month of July 2022 alone, inventory rose 17%. In the two prior months, inventory rose 13% and 14% respectively.
The bottom line is that buyers have more available homes on the market to choose from and sellers are having to wait longer for their homes to sell. The home value boom of 2020-2022 saw annual price appreciation rates hit 25%, but with higher interest rates those levels just aren't sustainable. Sellers must lower their expectations – yet most sellers are not yet willing to accept this shift in the market. As a professional real estate agent, how do you convey the current market trends to your sellers and potential sellers?
At a recent Mike Ferry Event, Tim Rohan, a veteran coach and seasoned top-producing agent from Charlotte, NC, shared his thoughts on working a price reduction with your sellers. Here are a few of his suggestions:
Integrate your pre-qual script into every presentation. Present your local inventory and demonstrate that inventory is increasing, and values are going down. Don't use old and outdated sold comps because they are no longer relevant.
Make sure your seller understands the mindset of the buyer. The US is experiencing the largest increase in mortgage rates since 1987. A 1% increase equates to losing 10% in buying power. Six months ago, a buyer could secure a $300,000 mortgage that cost $1,200 a month in principle, interest, taxes, and insurance (PITI). With higher interest rates, that same loan today costs $1,800. Buyers are expecting more value for their dollar and will sit back and wait until they get that value.
Understand the mindset of the seller likely has not changed from boom to significant slowdown-at a record pace. So, you must educate them on the current market conditions. Normal markets carry a six-month supply of homes for sale. Therefore, for comps you cannot use 90 day sold data. Make sure your seller realizes that that the first offer they receive is typically the best one. Also, as real estate professionals, it's our job to make sure the home up to selling standard to ensure the maximum price per square foot. That means it's more important than ever to make sure needed repairs are completed and the home is staged inside and out.
Educate the seller on value. Ask them if they know how buyers determine value. We know that neither the homeowner nor the agent determines the price of a home; the market does. If the seller overestimates the home's value, the price reduction campaign must begin at the listing appointment. Set proper expectations for what they should expect in terms of the number of showings and offers based on the current market.
Price Reduction Script
Follow this script for price reduction discussions:
"There are four ways the market will respond to the price we set today. If we underprice the property significantly, we will have a ton of showings and multiple offers. If we nail the pricing, we will see an offer within the first ten showings and/or first thirty days. If we have a ton of showings and no offers, then we missed the pricing mark by at least 5%. If we have really made a mistake and the market is shifting because there are few showings and no offers, then we are off by at least 10%.
Based on what has happened so far what do you think we need to reduce the price to? 
It is impossible to underprice a home in this market. My plan of action works every single time…when a home is priced correctly. Once we adjust the price, we are going back to the top of the plan of action and going back to the top and back to number 1 and know that it works every time!"
Follow Up Is Key
Provide your seller with weekly reports and keep them informed of the current market conditions. Preface the weekly meeting with, "At the current price," then share your feedback. Ask them, "Mr. and Mrs. Sellers, how did the market respond to your price?"
Remember you only get one or two price reductions before the seller loses confidence in you so don't hesitate to ask for a significant price reduction the first time. Show them the latest comparable sales and reduce the price within 1.5% of changes in the market. Communicating with your seller at least once a week is imperative to keep them abreast of market conditions and successfully negotiate a price reduction.
If they refuse to lower their price, you have a decision to make. If you must remove yourself from the listing, just tell yourself, "Mr. and Mrs. Seller, I do think you can sell your home for the price you desire. However, the only buyer who is willing to pay that price for your home is you."
_____________________________________________________________________________________
ArchAgent brings together the tools and resources the country's top real estate agents rely on in a single package for a low cost. With the shift in the market, Expired Listings are becoming more and more common. To be the best, become an ArchAgent.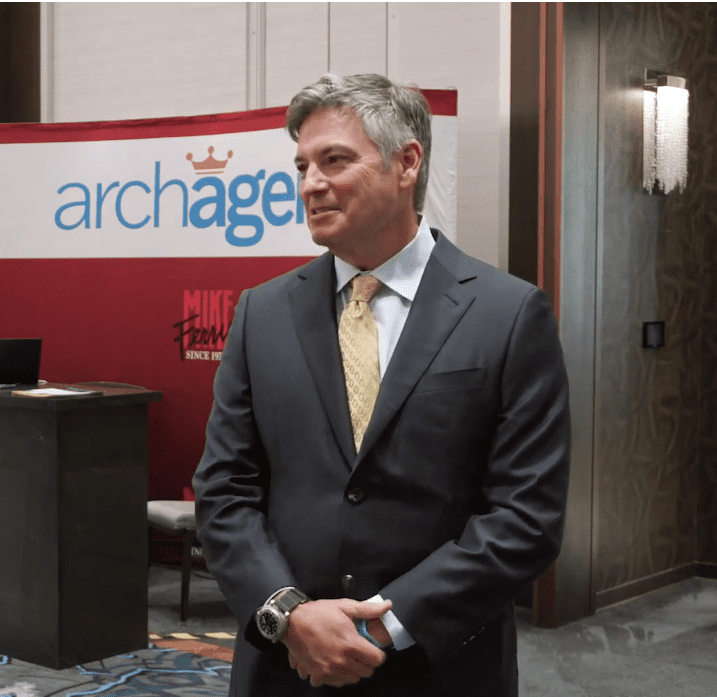 Steve Cortez is a seasoned real estate professional with decades of experience and owner of ArchAgent. ArchAgent brings together the tools and resources the country's top real estate agents rely on in a single package for a low cost.