…+5 Life (Real Estate) Secrets We All Should Remember!
Real estate is hard work, but if you develop your sales skills, it can become one of most lucrative professions in North America. Hourly rates for top producing agents rival those of highly paid attorneys.
If you ask top producing agents what they find most rewarding about selling a home  you might be surprised to learn that it's not the paycheck but the satisfaction of performing the hard work. The top agents we've interviewed enjoy the process far more than the outcome. It's not the destination. It's the journey.
The top reason that most new agents fail in the first year is that they do not understand, were never taught, or refuse to perform the day-to-day (and admittedly sometimes mundane) tasks of this journey. But by avoiding these common agent mistakes, even a new agent can position themselves for real estate success:
1. Neglect or Do Not Understand Lead Generation
New leads are the lifeblood of every business. You only have so much time in your day so you cannot waste it waiting for home sellers to call you. Instead, you MUST call them. Call every expired, for sale by owner, for rent by owner and pre-foreclosure. That's the low hanging fruit. Call properties that are geographically close to a Just Listed or Just Sold property, using our predictive analytics to save you time and effort.
Secret #1: When you have an abundance of prospects, it's easier to walk away from the unmotivated prospect. Having only one lead is like having one choice of who to date. You eventually compromise your priorities and values, which rarely works out. When you have choices, however, you'll pick the best prospect. Then it's important to know what to say, which means don't…
2. Avoid Role Playing
Regardless of the business, nobody consistently wins by winging it. You must practice, practice, practice to hone your sales skills, scripts, and objection handling. There are two crucial objections you must learn to handle. While practice is imperative, don't wait to start. You don't need to be perfect as a new agent – just start. It's okay to make mistakes; that's how you learn. Get on the phone and start learning.
Secret #2: The top professionals in every business make mistakes every day. Even baseball players make the Hall of Fame after failing to succeed 7 of 10 times.
3. Don't Bother to Know Your Market Statistics
People do business with those who they trust – so take the time to know your market. The more knowledgeable you are, the more trustworthy you are. The more trustworthy you are, the more people will do business with you. Your knowledge should be hyper-local; know the average time on the market, square foot price, number and percentage of homes sold versus listed in the zip codes you work. Read the hot sheets. Know which homes expired and which homes sold. If you educate a prospect first, you establish yourself as an expert and you set expectations; you may even overcome that price objection before it comes up.
4. Hang Out with New Agents
If you're new at a job, there is a lot you don't know. Rather than hang out with other new agents, spend time with Top Producers. Ask permission to shadow them and learn their daily business habits. Surround yourself with positive thinking, successful and seasoned agents.
Secret #3: In all walks of life, we are influenced to do what our peer groups do. If you play golf with golfers who are better than you, you get better. So hang with who you aspire to be, not with those who are at the same skill level as you.
5. Get Your Real Estate License When You're Broke
Starting your real estate career without a financial cushion is a mistake. Real estate agents are individual contractors. You are responsible for most if not all your expenses. A home purchase is a significant investment, and it takes time. You're not going to make any money for a few months, so make sure that when you enter the game you have six months of savings to support yourself while you learn. And don't…
6. Go At it Alone
When you have sufficient funds, hire a coach. Until then work with a mentor or accountability partner. You need a third eye to point out your strengths and weaknesses and help you track your numbers. All top producing agents use coaches and mentors.
Secret #4: We are all too emotionally attached to the outcome. We are often told not to be attached, but my experience says it's almost impossible not to be. We simply invest too much of ourselves. An outside coach, mentor or accountability partner can see from above and help us see ourselves better.
7. Fail To Plan a Follow-up Plan
This is not a secret: Prospecting is hard work. And, when you generate a lead, you must have an intelligent follow-up plan that is simple, repeatable, and effective. Simple so you do it. Repeatable so you do it. Effective so you do it. Each lead needs to be followed up quickly and with urgency. An expired listing requires you to make contact quickly. A FSBO requires that you are available when the time is right.
Secret #5: Everything in life is about timing. Be prepared for when it's your time.
---
At ArchAgent, we are dedicated to helping new agents succeed by enabling you to have the confidence to qualify your sellers – because we supply you with an unlimited number of leads. Check out our likely-to-list analytics, so you can find home sellers that are ready to sell before your competition and help make it easier to pass on an unmotivated or unreasonable prospects.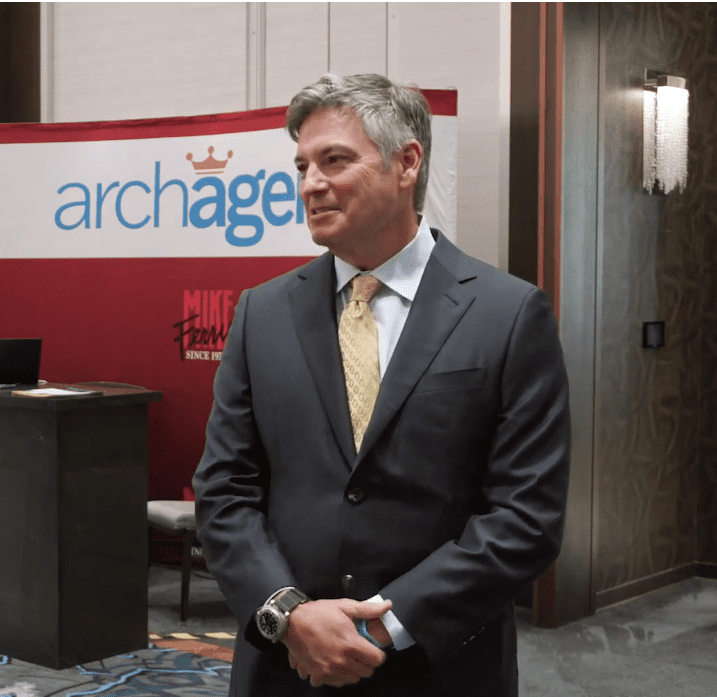 Steve Cortez is a seasoned real estate professional with decades of experience and owner of ArchAgent. ArchAgent brings together the tools and resources the country's top real estate agents rely on in a single package for a low cost.