Use ArchAgent's Integration with Mailbox Power to Easily and Seamlessly Create Direct Mail
Are you caught up in expensive social media marketing strategies that all run together? Facebook, Instagram, TikTok, LinkedIn, Zillow, Twitter, Pinterest… what's the difference? With all the digital clutter, what can you do to create marketing that stands out from the social media pack?
The answer: Turn back the clock and present your message directly to your leads via old-school snail mail.
Using dynamic and engaging content, you can affordably reach the low hanging fruit – the leads that have raised their hand and say "I want to sell." With the ArchAgent (and sister company My+Leads) integration with Mailbox Power, it's easy to deliver high-quality mail pieces to your Expired, For Sale by Owner, For Rent by Owner, and Pre-foreclosures leads.
Are you currently mailing a geo-farm? Rather than mailing everyone in a neighborhood, cut your costs, save time, and increase responses by targeting homeowners most likely to sell using our proprietary Likely-To-List algorithm.
Learn More About Mailbox Power Integration
Benefits of the ArchAgent-Mailbox Power Integration
Separate Yourself from Competition. With so many real estate agents relying on digital marketing strategies, it's important to have a solution that helps you stand out from the crowd. A well-designed and targeted direct mail campaign can grab the attention of potential clients and set you apart from other agents who rely solely on online marketing. People still check their mailbox daily and review each piece of mail. The right direct mail campaign allows you to consistently brand yourself to potential sellers and be top-of-mind when they decide to sell.
Targeted Approach to Eliminate Waste. Using the ArchAgent-Mailbox Power integration you can target specific groups, e.g., FSBO, expired, FRBO, and pre-foreclosure, and send customized postcards that appeal to their motivation. In marketing, specific messages always win out over generalities. A targeted approach increases the effectiveness of your marketing efforts and leads to a higher return on investment.
Personalization. Direct mail allows you to add a personal touch to your marketing efforts. By using call to actions, such as home valuation (using our proprietary automated valuation models) you can target your appeal to a specific homeowner. By following up with a handwritten note or addressing the recipient by name, you can further personalize your outreach and increase your chances of being considered for future real estate needs.
Tangible and Memorable. Direct mail is a tangible. Homeowners can touch and feel your marketing piece. According to CoreFact, 77% homeowners open their mail, and on average, a mail piece stays with a homeowner for 30 minutes. These results far exceed digital marketing efforts: only 22% of digital messages are opened; once opened, individuals only spend an average of 3 minutes reading.
Cost Effective. Ironically, despite the material costs, a direct mail campaign that is done correctly is more cost-effective than digital marketing. With digital pay-per-click campaigns, you have limited control on exposure or costs. With a direct mail program that targets specific groups of people, you can manage costs and recognize a higher return on investment.
In Marketing (and Life) Timing Is Everything. How To Get Started
Define Targets. Who are the people you want to do business with? Homeowners, renters, or people who have recently moved into your area? The more defined your target, the more specific your message and the higher your return. With Mailbox Power you can set up different groups and assign specific campaigns to FRBO, FSBO, Expired, etc., ensuring that your message is on point and on time.
Design. Your marketing piece should be eye-catching, with high-quality images and graphics. Also include a clear, concise, and compelling call to action, such as a free home valuation or a report offering home-staging tips to maximize sales price.
Follow-Up. Follow up with the recipients of your direct mail campaign. Homeowners are much more likely to engage you if they recognize your name. Multiple points of contact are key to making an impression.
Direct mail can be a valuable tool for growing your brand as a real estate agent. By targeting specific groups of people with eye-catching designs, you can increase the effectiveness of your marketing efforts and differentiate yourself from agents who rely solely on digital marketing. If you want to grow your listing inventory, don't overlook the power of direct mail.
_____________________________________________________________________________________
ArchAgent brings together the tools and resources the country's top real estate agents rely on in a single package for a low cost. The most successful agents are listing agents. Try our likely to list analytics to help you find a new listing before your competition. To be the best, become an ArchAgent.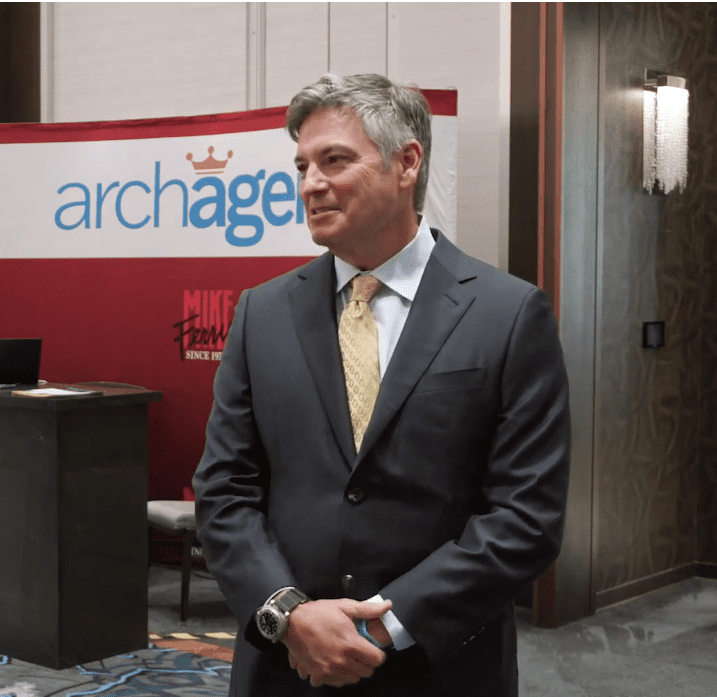 Steve Cortez is a seasoned real estate professional with decades of experience and owner of ArchAgent. ArchAgent brings together the tools and resources the country's top real estate agents rely on in a single package for a low cost.