Even In Today's Hyper Frothy Market, Do "For Sale By Owners" Really Save Any Money?
How to properly articulate the facts to a for‐sale‐by‐owner to win their business…
In today's seller's market, competition is hotter than ever thanks to high demand and record low supply. Conversely many homeowners are tempted to sell their home without hiring a professional real estate agent.
Most for sale by owners (FSBO) claim the demand is so high, that it makes sense to save the commissions. With such limited inventory in many markets, it seems rather simple; put a sign in your yard, get a knock on the door, show them your home, they write you a check.
The truth is the money saved on commissions is far less than the profits lost on the net home sale. The purpose of this post is to examine the truth about what For‐Sale‐By‐Owners really save if they can even sell their home themselves. Most importantly to assist you in properly communicating this to the FSBO so you can earn their trust and win their business.
This is what the FSBO believes:
Exhibit A
Property Sold Via Full Serviced Agent
Selling Price: $295,000¹
6% listing/buyer commission: $17,700
Net paid to seller: $277,300
Property Sold By‐Owner
Selling Price: $295,000
3% buyer commission: $8,850
Net paid to seller: $286,150
The 6% Myth
Most FSBOs are willing to pay a buyer's commission as 90% of all homes sold in the United States are brokered by a licensed real estate agent. Only 8% were sold by owner and 46% of those were sold to someone the owner knew. Most of these home sales, estimated at 93% are in small towns and resort areas.²
The FSBO is typically willing to pay the buyer agent, but does the FSBO really save that other 3%? The average home brokered by a licenses real estate agent sold in 25 days. It is estimated that the 4% of homes that did not sell to someone the owner knows was on the market 62 days.
In the top twelve US markets where homes sell the fastest the typical home listed by an agent sold in 12 days and at a 1% discount. In these same markets the typical FSBO home sold in 131 days and at a 16% discount³.
The longer time on the market, the less price a seller can command. The first thirty days are crucial as buyer excitement is at a peak. Thereafter the list price depreciates 2% every month. Most FSBOs do not create a lot of exposure in the first sixty days and miss out on the best time to sell.
This is further evidenced as reported by that the real estate agent sells a typical home for $295,000 and the FSBO for $217,900. Empirical proof that after you subtract the sales commission paid to the agents, the seller nets more money and sells in less time.
The Power Of Leverage
Why can a seller hire a full serviced agent, pay a 6% commission, and net more money? It's because of leverage and expertise. Leveraging tools, services, and labor to create more opportunity for agents to utilize their expertise.
If you look at a single transaction, due to the agents cost of doing business, the agent loses money. But when multiple transactions are leveraged against the agents cost of doing business, these costs can be amortized. The agent's business costs include marketing and lead generation services that create more demand and opportunity than a FSBO can generate. With more interested buyers the agent can negotiate a higher selling price.
The FSBO home sale is a single transaction. It does not make financial sense nor is there the ability to implement services to create demand. Without numerous interested buyers no amount of skill will get the home sold for the maximum price. The net results are the FSBO leaves money on the table and has to wait longer to sell their home.
Consider the many services the real estate uses to create demand. We recognize the cost of these services varies and an individual agent's business costs may be more or less.
For a reference point, we'll divide the total by half.
Typical Real Estate Agent Business Costs
Broker Split: 70/30
Office space rental: $1,000
MLS dues: $50
Agent Website: $30
IDX feed: $60
Single property sites: $30
Pay per click campaign: $500
Virtual tours: $50
Custom video: $250
Digital Advertising: $300
Direct Mail (just listed, just sold, etc): $300
Promotional: (calendars, magnets, school t‐shirts, etc) $50
Comparative Market Analysis generator: $100
Customer Relationship Manager database: $25
Color brochures, flyers, fact sheets: $300.
SMS/text codes/email responders: $50
Cell phone: $100
Digital signature service: $20
Key Service: $20
Showing Service: $50
Leveraging shares costs amongst a larger base so the gains are proportionately higher.
Digital camera $300 (one-time fee)
Signs $60 (one-time fee)
Lockbox $80 (one-time fee)
Total Business Cost: $12,880
50% Business Cost: : $6,440
Revisit Exhibit A after Agent's business costs, commission split, broker split and taxes are factored in.
Property Sold Via Full Serviced Agent
Average Selling Price: $295,000
3% buy side gross commission check: $8,850
70/30 split with broker: $1,935
State/Income tax: $442⁴
Net agent commission: $6,473
Agent business costs: $6,440
Net paid to agent: $33
Before the agent fills his gas tank they just break even on a single transaction. But this is not the concern for the FSBO. Their only concern is to maximize their home selling price.
Value of Time
Consider the many hours the real estate invests before getting paid and with no guarantee of ever getting paid.
Research property pricing data to determine asking price: 2 hours
Preparation of Listing Agreement: 2 hours
Enter property in MLS: 1 hour
Take photos of property: 1 hour
Home Staging: 2 hours
Lock Box, Yard Sign: 1 hour
Creation of Marketing materials: 2 hours
Creation of Advertising campaign: 2 hours
Outbound prospecting: 5 hours
In bound inquiries: 5 hours
Open House: 5 hours
Virtual Tour: 1 hour
Showings: 5 hours
Negotiation: 5 hours
Escrow Management and Title: 1 hour
Disclosures: 1 hour
Financial prequalification: 1 hour
Home Inspection: 2 hours
Closing: 2 hours
Total: 46 hours
If the agent makes $100,000 a year and works 40 hours a week, the hourly wage is $48.
Consider Exhibit A with the addition of the agents Time, the agent is in the hole on the first transaction.
Can You Do What I Do?
Do it yourself home sellers have cars. They drive them every day. They commute to work, weave in and out of traffic and navigate the expressway at fairly high speeds. But would they drive their car in the Daytona 500?
Real estate agents are like professional race car drivers. FSBOs by comparison, are commuter drivers. Both the agent and FSBO know how to drive but the agent owns a high performance machine built for speed, the FSBOs machine is focused on economy.
If this was not true, real estate agents would only exist as a convenience and they would have a set fee for transactional services, i.e. paperwork, appraisal, inspection and buyer qualification. These are the least valuable assets a full serviced agent brings to the table yet the irony is the FSBOs grossly underestimate how time consuming and detail oriented these can be.
Due to covid and other economic issues foreclosures, short sales and distress properties will be  flooding many markets and the mechanical services are becoming more and more complex. More disclosures, documents and legal standards are required than ever before.
The two greatest values an agent brings to the table over a FSBO and why they can net an additional $77,100 more dollars:
Pricing the property correctly
Selling the property within the most financially beneficial timeframe
Save Commission Lose Money
Imagine if you went on a listing presentation and told the seller: "We're going to maximize your net gain on your home sale by investing the absolute minimum in marketing. Our availability to show your home will be significantly limited. I won't financially qualify or screen visitors so your security may be at risk. After a few months on the market your property's sales price will depreciate until we are forced to sell 33% below market value."
We suspect you won't win the listing, but that's the basic game plan for the typical FSBO. A survey on Trulia estimated that over 70% of FSBOs give up and list with a full serviced agent in the first 24‐28 days. It makes sense to initiate marketing campaigns to FSBOs at the two-week mark, after they have become a little less resistant and realistic.
What To Say to a FSBO
When you are speaking to a FSBO you can earn their trust asking them non‐threatening questions about them, not about listing their property. This will assist you in determining whether they are a qualified prospect.
To be a good candidate to sell your home For Sale By Owner: Ladies do you have someone that can be immediately available to help you with security when showing the home? Gentlemen are you secure about allowing strangers into your home for showings?
Are you OK with paying a 3% commission to the buyer agent? If not, agents will not show your home and your buyer pool will shrink drastically.
Do you have experience in creating marketing materials for a home sale? Do you own a high-resolution camera? Have you ever created a video tour? Have you laid out a color brochure or flyer before? Can you obtain financial information for fact sheets?
Are you prepared to create an advertising campaign? An Internet ad? Direct mail campaign?
When you do receive response, do you have the availability to show your home at the potential buyer's convenience rather than at your own?
When an offer is made can you remain unemotional if the buyer offers you far less than what you believe your home to be worth? How will you feel if after you've accepted a price the buyer asks for thousands of dollars in repairs?
Are you aware of required disclosures and inspections?
Are you prepared to handle complex transactions, counter offers, multiple offers, contingencies, and appraisal issues?
Do you know a lawyer if things do not go smoothly with the transaction or can you handle a lawsuit?
How ArchAgent Can Help
To ensure you have a steady stream of new listing opportunities, we deliver For Sale By Owner leads to your inbox and in a web portal every day. Each lead includes the entire advertisement, the name of the source where we found it, Do Not Call Status, owners name, email address and mobile number. We geo‐locate each property and deliver the list to you presorted by closest to furthest from your desired working area.
---
ArchAgent brings together the tools and resources the country's top real estate agents rely on in a single package for a low cost. Our suite of new listing and marketing services are proven to work and help agents set the standard for success in their market based on extensive research with hundreds of agents around the country. To be the best, become an ArchAgent.
Resources/References:
National Association of Realtors, Research and Statistics 2020
US Census Bureau
Zillow Home Value Index
Institute on Taxation and Economic Policy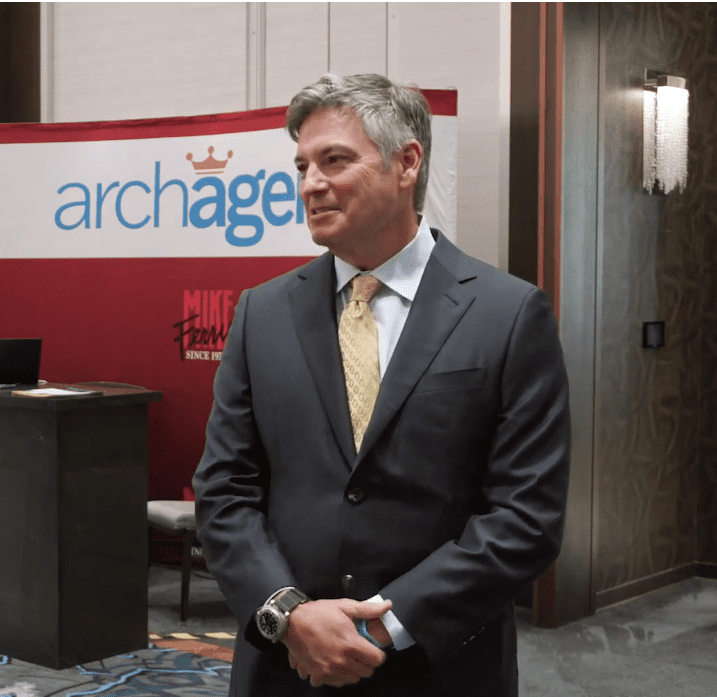 Steve Cortez is a seasoned real estate professional with decades of experience and owner of ArchAgent. ArchAgent brings together the tools and resources the country's top real estate agents rely on in a single package for a low cost.